Some new images of the
iPhone 6
motherboard PCB have leaked from French website
NowWhereElse
.
The PCB is bigger than the one on the
iPhone 5s
,
hinting at the larger size and the screw slots align with the
previously leaked case designs. But the important feature here is that
the motherboard has an NFC chip on it, along with Wi-Fi 802.11ac.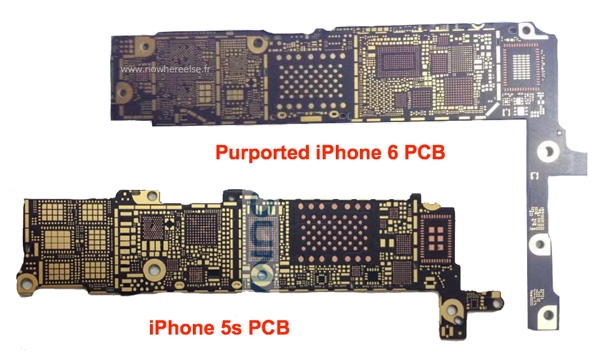 The
NFC feature has been rumored to appear on the iPhone for years now but
it never quite materialized. Its presence on the iPhone 6 motherboard
does not quite guarantee it will be on the actual phone but then again,
Apple does not use off the shelf parts so if it's there it's there for a
reason.