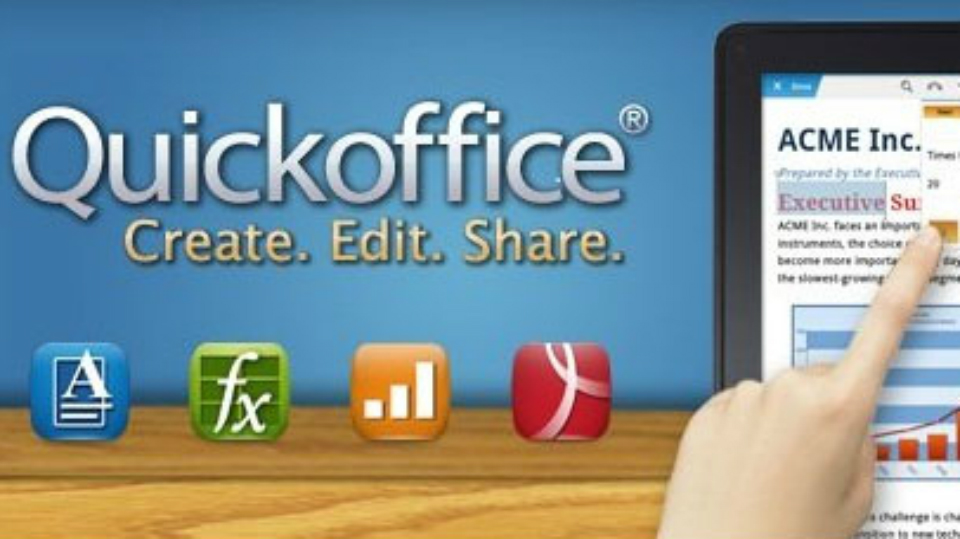 Now that it has enhanced its cloud-based storage app Drive with editing
features, Google is killing off its productivity app QuickOffice.
In a blog post
,
the Google Apps team siad QuickOffice will be removed from Google Play
and App Store, now that QuickOffice has been "integrated" into Google
Docs, Sheets and Slides.
While the team did not specify when
the QuickOffice app will disappear, it said it will be "unpublished from
Google Play and the App Store in the coming weeks."

"Existing users with the app can continue to use it, but no features
will be added and new users will not be able to install the app," it
added.
PC World also noted Google also announced plans to beef up the
capabilities of Drive with the ability to edit Microsoft Office files
natively.
It added Google acquired QuickOffice in June 2012 to improve Microsoft Office compatibility to its productivity suite.
"Now with Microsoft Office compatibility coming to Google's Docs,
Sheets, and Slides, there's little reason to keep QuickOffice going," it
said.
— Joel Locsin/TJD, GMA News
| GMA News Online