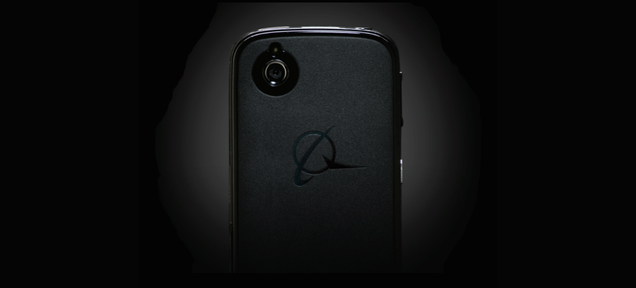 Expand
We've known for nearly a year that Boeing is working on an understandably hush-hush smartphone project. It's
a self-destructing phone for spies called the Boeing Black
. And now we know that
BlackBerry is helping
—which is kind of weird since the Boeing Black runs on Android. Again, it's all very hush-hush.
Details are terribly scarce. In an earnings call on Friday,
BlackBerry John Chen revealed that his company is "Boeing is
collaborating with BlackBerry to provide a secure mobile solution for
Android devices utilizing our BES 12 platform." He added, perhaps
cheekily, "That, by the way, is all they allow me to say." That said,
Boeing does offer some details about the project
on its website
.
Well, whatever the partnership involves, this is certainly exciting
news for BlackBerry, a struggling company that could use some exciting
news right about now. In fact, BlackBerry's had some luck with it more
clandestine clients. Last year, it announced its biggest single order
ever when it sold one million units to an unnamed "partner". We also
know that the military's
very interested in smartphones
,
though they prefer the Android operating system. It sounds like
BlackBerry's willing to work with Android, which is a good sign because
BlackBerry clearly needs to work with
something
. [
Reuters
]